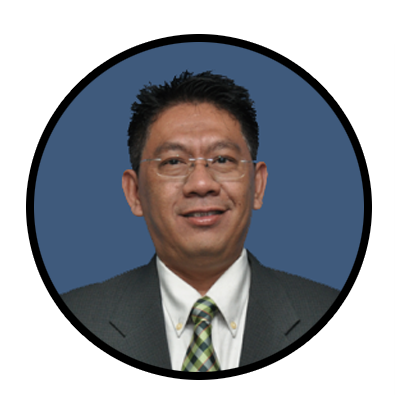 Professor
Dr. Edy Tonnizam Bin Mohamad
Dean
Faculty of Civil Engineering
Universiti Teknologi Malaysia
81310 Johor Bahru
Johor, Malaysia
Welcome from the Dean
السَّلاَمُ عَلَيْكُمْ وَرَحْمَةُ 

اللهِ

 وَبَرَكَاتُهُ
Welcome to the homepage of the UTM Faculty of Civil Engineering (FKA), Universiti Teknologi Malaysia. UTM FKA has a long history of producing distinguished graduates who have contributed substantially to the development of infrastructure in Malaysia. According to the QS World ranking 2011, UTM FKA were ranked top 200 in the world and top in Malaysia based on Civil Engineering discipline. We stand tall and are very proud to be the largest contributor of quality civil engineering graduates to the nation. UTM FKA has a clear vision, mission and strategic plan to move forward. With 162 academic staff graduated from all over the world, supported by 100 technicians and administration staff, we serve more than 1200 full time and part-time undergraduates as well as more than 860 postgraduate students. Malaysia's recent admission as a full member of the Washington Accord should enable our graduates to work in many countries including Australia, Canada, USA, UK, South Africa, Hong Kong, New Zealand, Japan, Singapore and Ireland.
UTM FKA strives hard to provide quality education to prepare our students for professional position in civil engineering fraternity, including industry, commerce and academic. UTM FKA has established its own quality management systems and testing based on ISO9001:2008 and ISO 17025 respectively, being the first civil engineering school to obtain both certifications and maintaining them since 1999. The comprehensive curriculum content, with innovative and state-of-the-art teaching and delivery techniques are designed and planned in the curriculum to exploit the students' minds and effectively develop their range of intellectual and practical skills. Students are moulded into multi-skilled professionals with high intellectual capabilities and strong emotional endurance to succeed in their professional lives.
The B.Eng (Civil) programme is designed to produce holistic engineers with strong fundamentals in civil engineering, and generic skills to allow them to work in a large and diverse range of industries. UTM FKA also offers 9 masters by taught course, 1 master by research, a Doctor of Philosophy (Ph.D) and an Engineering Doctorate (Eng.D) programme. Our postgraduate coursework and research programmes are focused on industry-related applications supported by strong fundamental research programmes run by internationally recognised graduate faculty. UTM FKA has strong links with the industries. We frequently seek advice on our programmes from industries and make use of adjunct staff to teach in areas of great practical value to students.
Research within the school is focused on centres of excellence and research groups to mobilize, integrate and consolidate expertise in our various civil engineering disciplines. Some of the best equipment and laboratory facilities are also available at UTM FKA. In the 9th Malaysian Plan, we managed to secure RM12.5 mil. worth of research funds. Our research groups are highly regarded both locally and internationally.
To our prospective students, we look forward to seeing you around. To our current students, we hope you will enjoy and benefit your stay as we believe it will lead to rewarding careers. To other visitors, we welcome you to surf this homepage and feel free to contact us if you require further information.
Thank you for your anticipation.