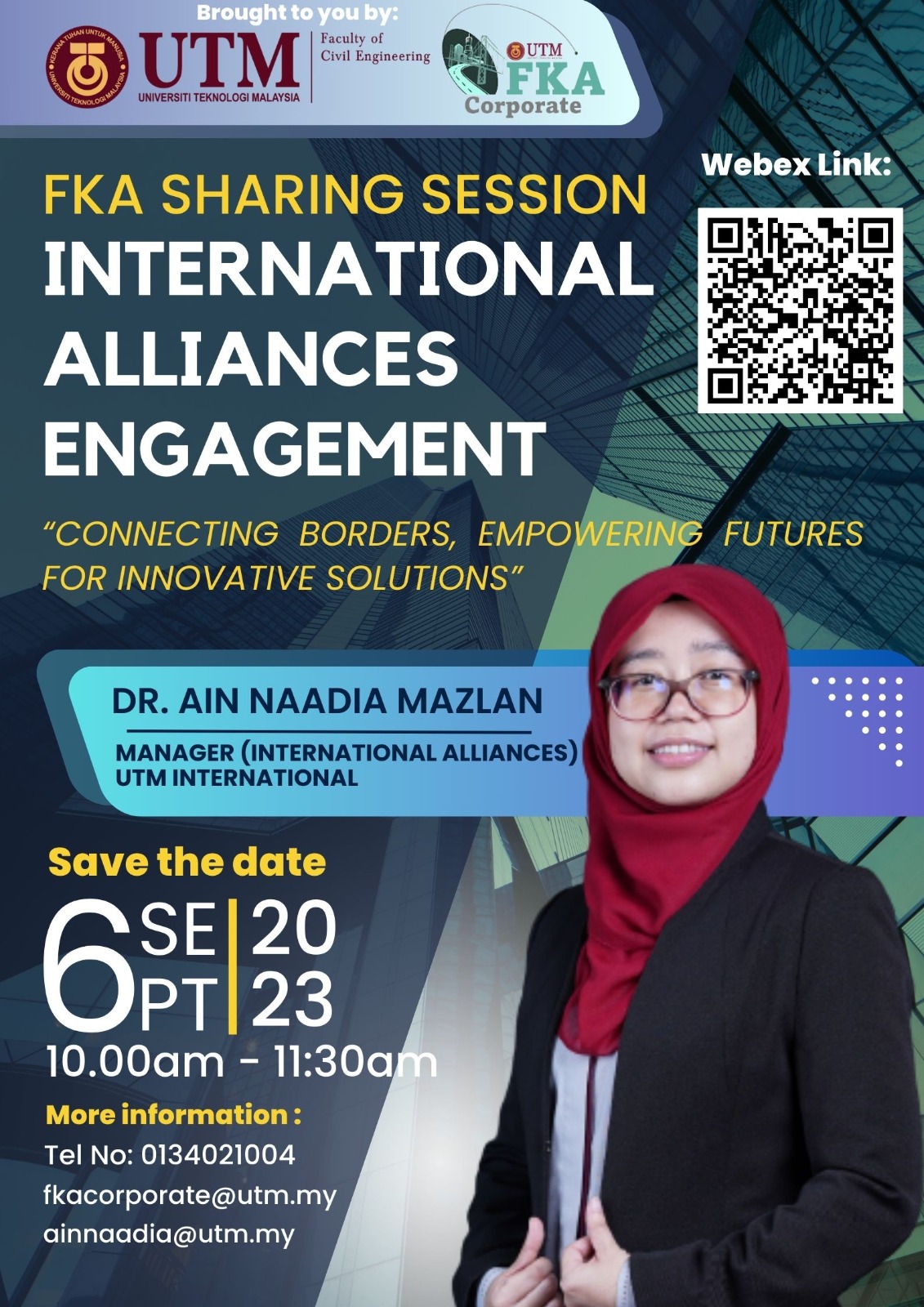 Assalamualaikum w.b.t. & Greetings.
Dear Professor/Dr./Mr./Mdm and Students,
The Faculty of Civil Engineering (FKA) at Universiti Teknologi Malaysia is excited to announce a sharing session entitled "INTERNATIONAL ALLIANCE ENGAGEMENT." This event will feature a presentation by Dr. Ain Naadia Mazlan, the Manager of International Alliances at UTM International. The primary aim of this sharing session is to provide insights into the various international alliances that UTM is a part of, particularly highlighting Erasmus WTUN and ATU-NET.
During this session, participants will have the opportunity to learn about the benefits and opportunities associated with these alliances, including mobility programs and research grants. These valuable insights are expected to be of interest to students, faculty members, and researchers alike.
Save the date
Date : 6 Sept 2023
Time :10.00am – 11.30am
More information:
Tel No. : 0134021004
fkacorporate@utm.my
ainnaadia@utm.my