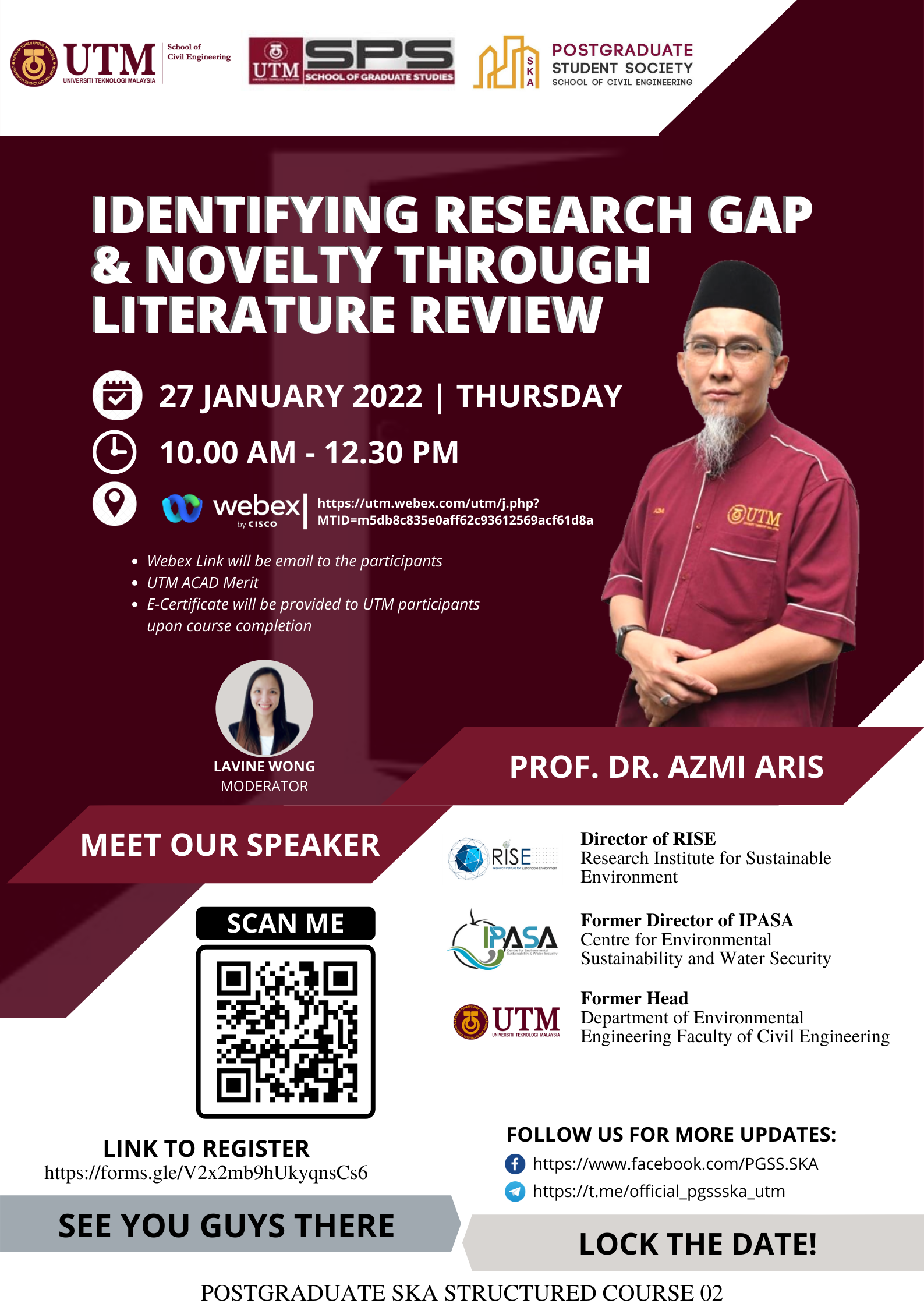 Structured Course Program Details as below:
Do you face problem to find your Research Gap??
Are you strive for novelty??
Do you want to know more??
Introducing you structured course by Postgraduate Student Society, School of Civil Engineering (PGSS-SKA).
"Identifying Research Gap & Novelty Through Literature Review"

: 27/01/2021 (Thursday)

: 10.00 am – 12.30 pm

: Cisco Webex

: Prof. Dr. Azmi Aris

Pre-register at
https://forms.gle/V2x2mb9hUkyqnsCs6
Your thesis journey will become much easier!

Don't miss this opportunity!!

Come join us!!

Open to all!!
All participating UTM students are entitled for E-certificate and attendance in UTM Acad.