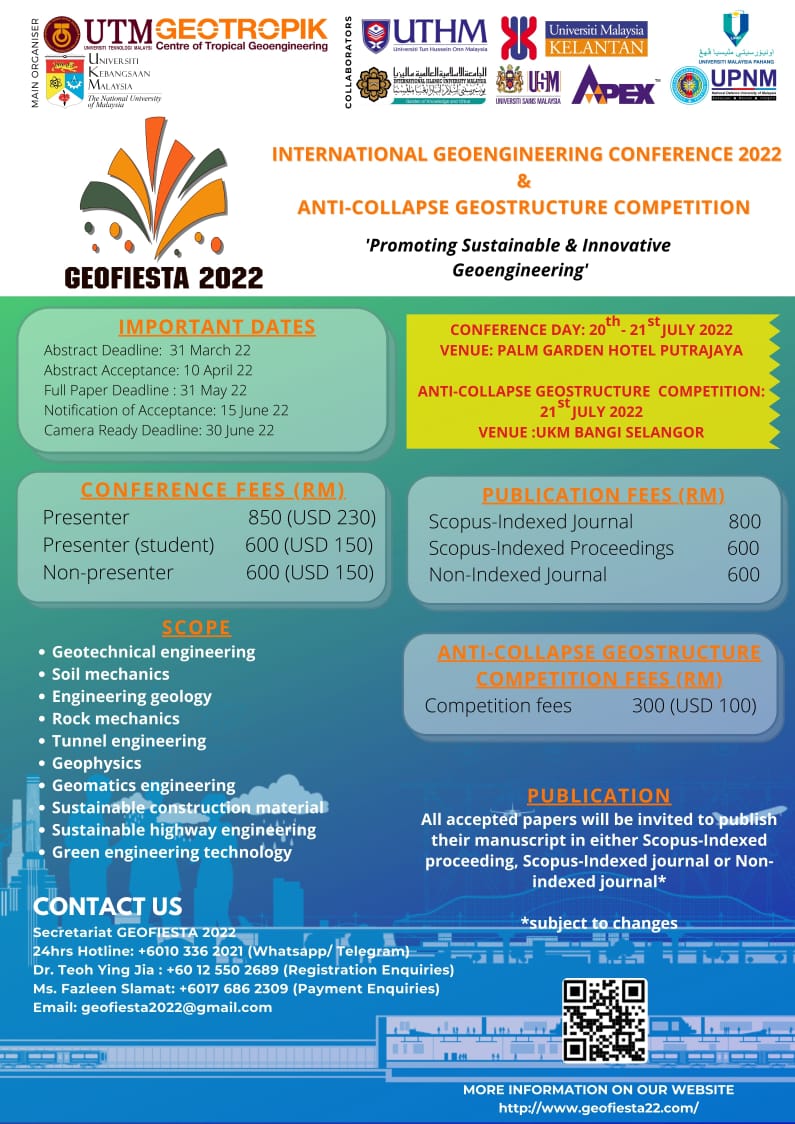 Call for Papers: INTERNATIONAL GEOENGINEERING CONFERENCE 2022 (GEOFIESTA 2022) organised by GEOTROPIK UTM and UKM
Date: 20-21 JULY 2022
Venue: PALM GARDEN HOTEL, PUTRAJAYA
You are cordially invited to participate, submit and present your research paper in INTERNATIONAL GEOENGINEERING CONFERENCE 2022. All accepted papers will be PUBLISHED either in Scopus indexed journal, Scopus indexed proceeding or non indexed journal.
Guide for authors:
The abstract submission deadline is 30th April 2022
Abstract template can be downloaded from our website
For any inquiries regarding the conference, kindly refer to our website or contact our secretariat. Thank you and hope to see you soon..
Sincerely,
Geofiesta 2022
+60103362021