We engage the industry to collaborate with us as well as trained our student such that they are ready for job-market.
We have appointed Industry Advisory Panels for the undergraduate programme which comprise renown personnel in construction industry to review our programme. The panels are :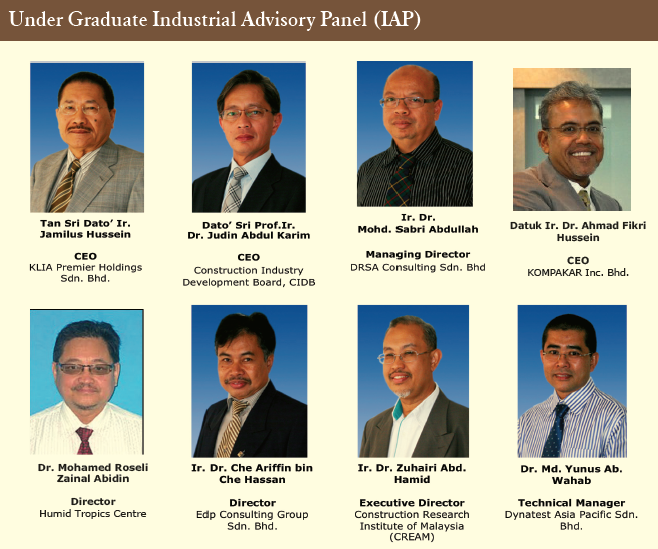 For the postgraduate programme, we also appointed the following panels to assist in developing and reviewing 11 postgraduate programme currently available at the faculty.