Langkawi, 13 Nov – A total of 83 experts in Structural Engineering and Construction from 9 countries including Malaysia, Singapore, Indonesia, the Philippines, United Kingdom, Korea, Japan, Nigeria, and Bangladesh participated in the 10th Asia Pacific Structural Engineering and Construction Conference 2018 (APSEC 2018) from 13th to 15th November 2018 which was held at Adya Hotel Malawi to share ideas and research interests in the field of Structural Engineering and Construction. The School of Civil Engineering, Faculty of Engineering, Universiti Teknologi Malaysia, headed by the organizing chair Prof. Dr. Ahmad Baharuddin Abdul Rahman, together with Construction Research Institute of Malaysia (CREAM) had successfully co-organized the conference with the primary purpose of establishing a joint research relationship in the field of Structural Engineering and Construction towards embracing the industrial revolution 4.0.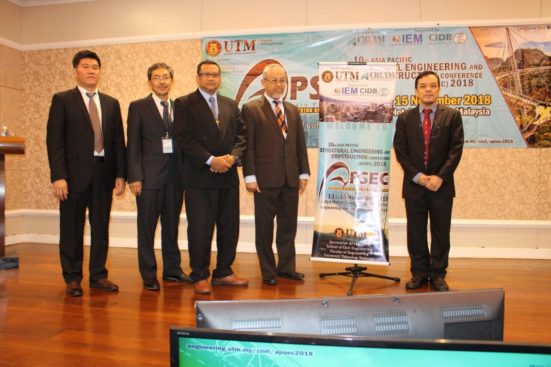 The guests of honor during the opening ceremony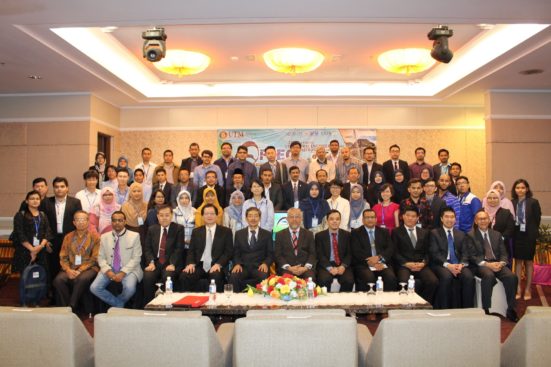 The delegates of APSEC 2018
The conference served to provide a platform for exchanging ideas on latest advances in research and innovations as well as to disseminate state-of-the-art information in the field of structural engineering and construction between scientists and engineers from various agencies including the academia, government and industries. APSEC 2018 was officiated by the Vice Chancellor (Academic & International), Prof. Ir. Dr. Zainuddin Abd Manan. The Vice Chancellor (Academic & International) concurred that the selected theme of APSEC 2018, which was 'Sustaining the world with better structures and construction practices' was indeed consistent with the national agendas in gearing up the sustainability development towards economy, social and environment for Malaysia.
The invited keynote speakers for this conference were Prof. Dr. Mohammad Ismail (UTM), Prof. Dr. Akira Igarashi (Japan), Prof. Dr. Han Seung Lee (Korea), Dr. Eric Lou (UK), Ir. Dr. Mohd Sabri Abdullah (IStructE), Ir. Dr. Zuhairi Abd. Hamid (CREAM) and Prof. Dr. Low Sui Pheng (Singapore). A total of 60 submitted papers covering 25 themes in Structural Engineering and Construction field had undergone a double-blind peer-review process and will be published in the Malaysian Construction Research Journal (MCRJ), a SCOPUS-indexed journal, or in a SCOPUS-indexed proceeding in IOP Conference Series: Materials Science and Engineering upon another round of review by both publishers. The committee hoped that the 11th APSEC in 2021 will attract more participants from various countries involving wider research areas being shared at the conference in the future.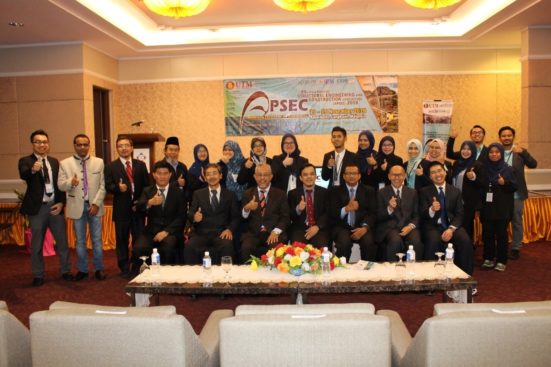 The guests of honor with the committee members from UTM and CREAM