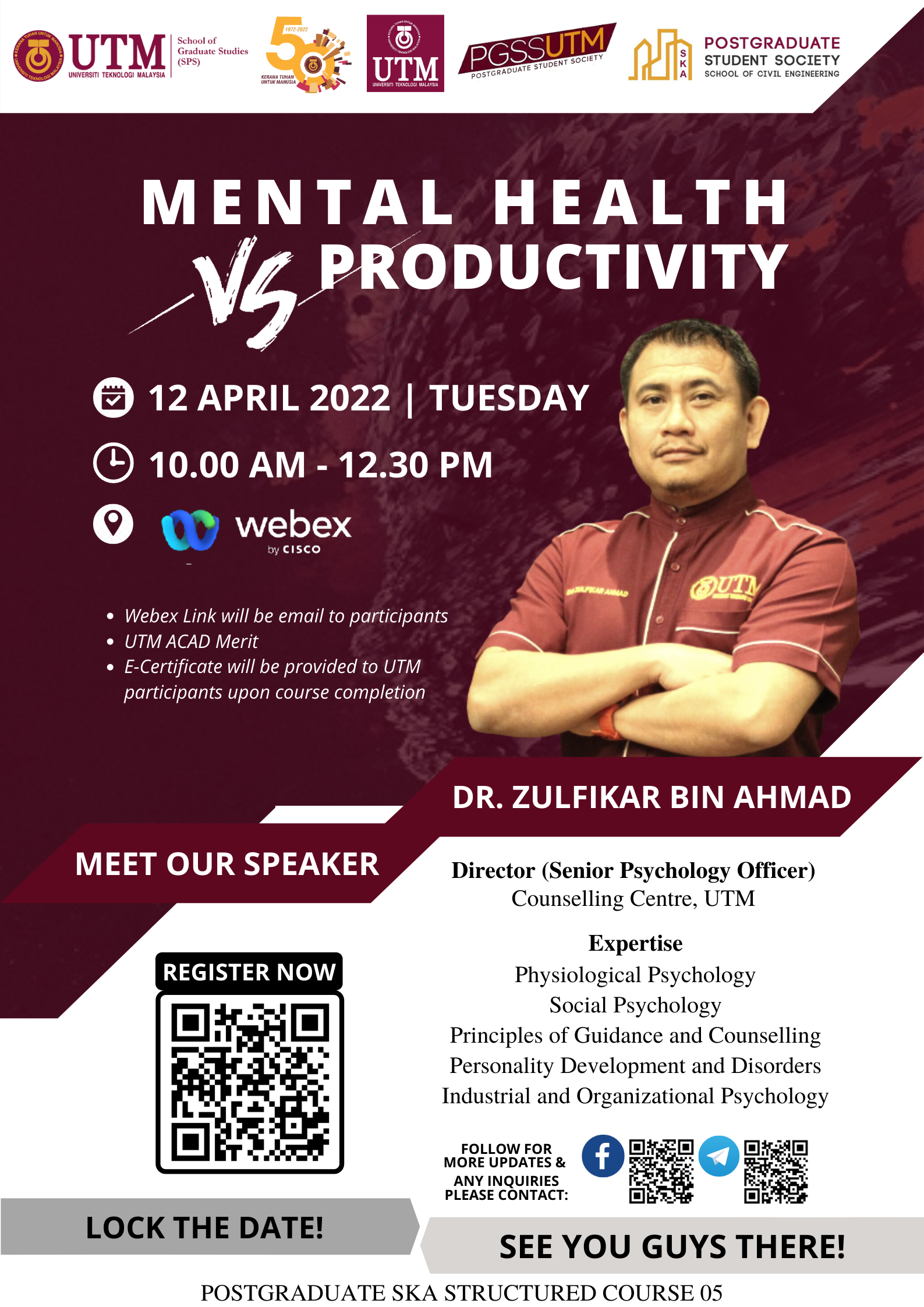 UTM PGSS SKA cordially invited you to join our fifth PGSS Structured Course. The details are as stated below:
"Mental Health V.S. Productivity"

Date: 12/4/2022 | Tuesday

Time: 10:00 AM – 12:30 PM

Speaker: Dr. Zulfikar Bin Ahmad

Platform: Cisco Webex
* meeting link will be emailed ONE DAY before the event

Pre-register at:
Do you currently or ever face anxiety and stress on your study journey?
Does anxiety affect your progress and productivity?
Do you want to learn how to enhance your productivity through managing stress, anxiety and coping with depression?
Don't hesitate to join us!
All participating UTM students are entitled for E-certificate and attendance in UTM Acad.
See you there!
—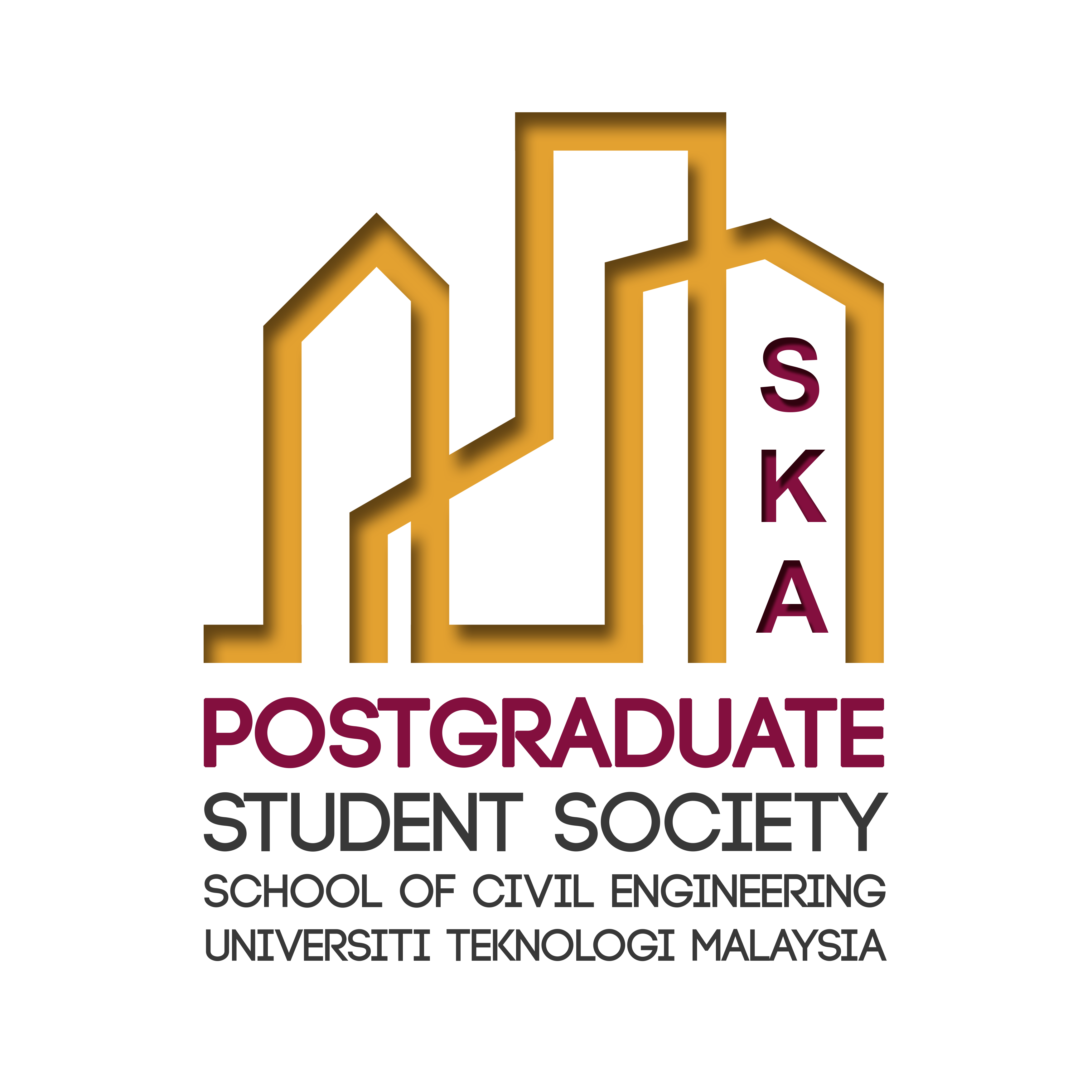 Post Graduate Student Society 2021/2022
School of Civil Engineering (PGSS-SKA)
Universiti Teknologi Malaysia