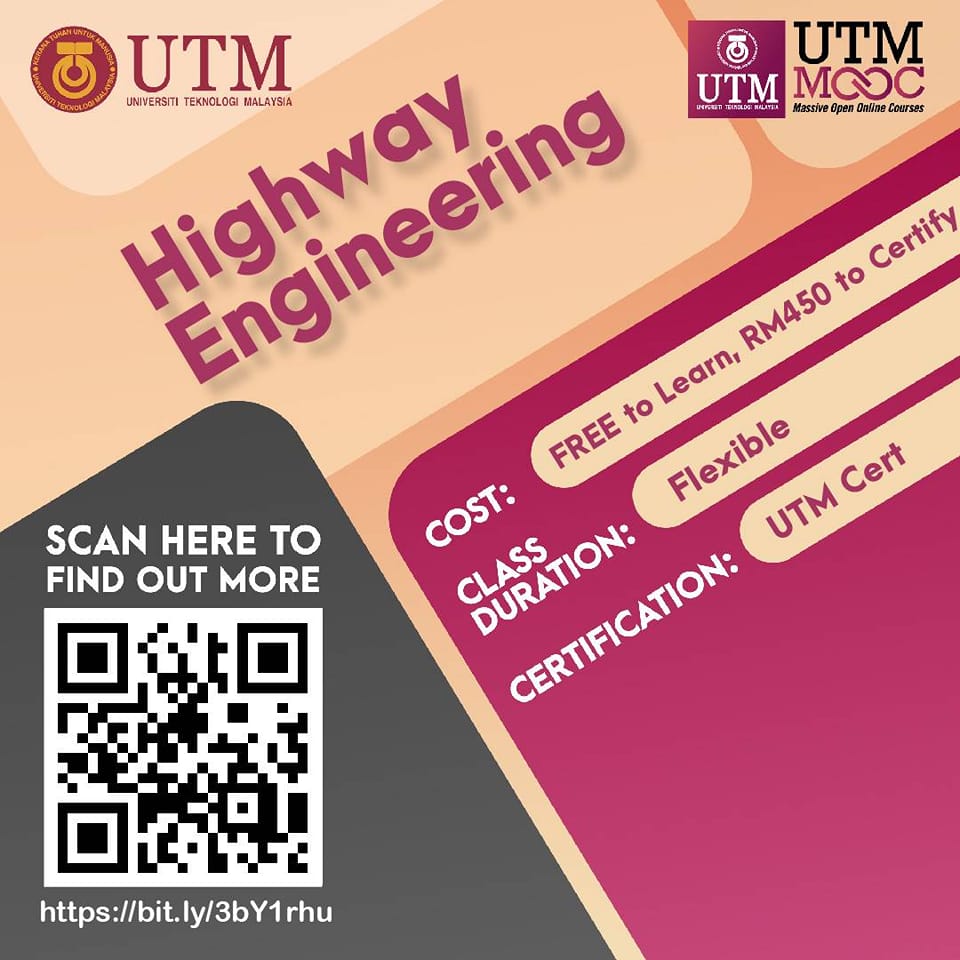 HIGHWAY ENGINEERING 
Love to know about the head-on Highway Engineering? Here is one of your best opportunities. The course is FREE; for the certificate, a participant just needs to pay only RM450. This course also has flexible learning times. So convenient!
Students will learn the fundamentals of highway engineering and get exposure to fieldwork in the most intricate aspects of design, construction, and maintenance.
If you are interested in joining the course, register here: https://forms.gle/aMUrHmwKt6KZ1pdu5 / We will contact you after you submit the form or you can also contact us directly via email: utm-mooc@utm.my or WhatsApp to 016-2195295 (WhatsApp Only).