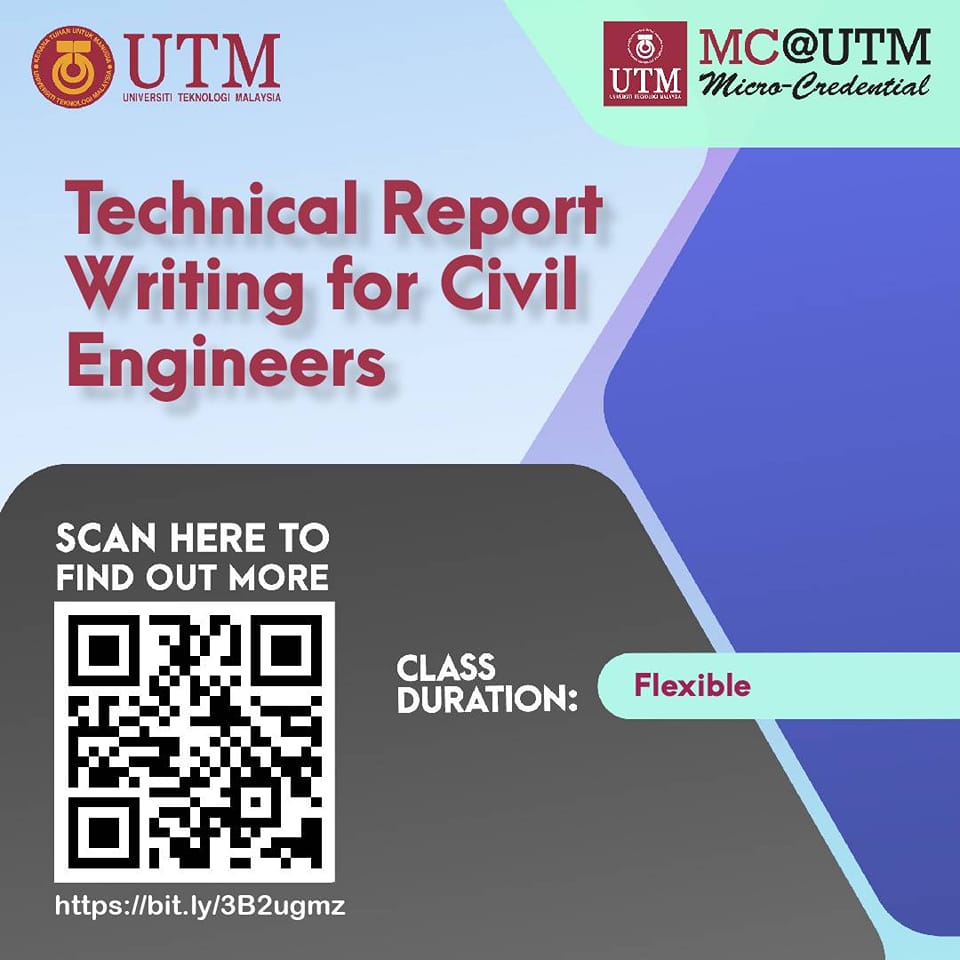 TECHNICAL REPORT WRITING FOR CIVIL ENGINEERS 
A technical report is an important document that presents a solution to a problem.
Understand the difference between different types of technical reports, what they are used for, and how to write them effectively.
Be able to effectively write civil engineering technical reports by the end of the course.
If you are interested in joining the course, register here: https://forms.gle/aMUrHmwKt6KZ1pdu5 / We will contact you after you submit the form or you can also contact us directly via email: utm-mooc@utm.my or WhatsApp to 016-2195295 (WhatsApp Only).