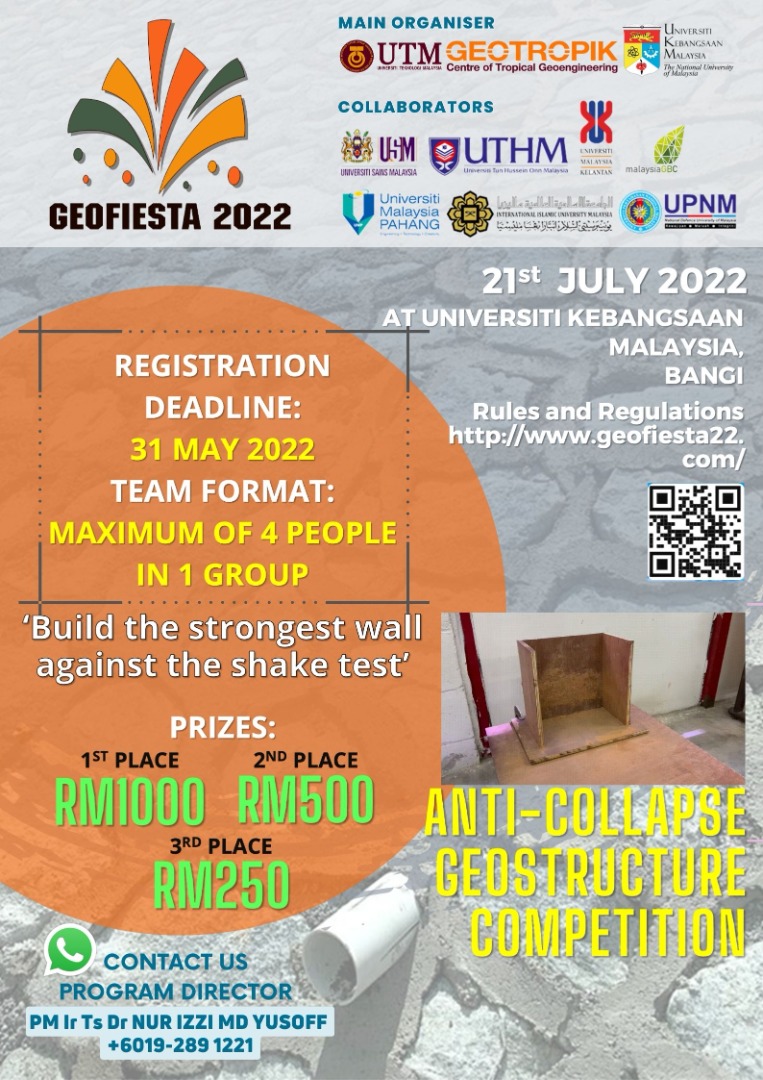 Come and join us: 1ST ANTI-COLLAPSE GEOSTRUCTURE COMPETITION brought to you by GEOFIESTA 2022
Date: 21st JULY 2022
Venue: CIVIL ENGINEERING LABORATORY, UKM
You are cordially invited to participate in the 1st ANTI-COLLAPSE GEOSTRUCTURE COMPETITION 2022. All university, polytechnic and college students are welcome to join.
Guide for participants:
Registration deadline is 31st May 2022.
Team of four people in one group. One academic advisor is allowed to accompany the team.
For any inquiries regarding the competition, kindly refer to our website or contact our secretariat. Thank you and hope to see you soon.
Sincerely,
ACGC 2022
+60192891221
For more detail, please click the link below